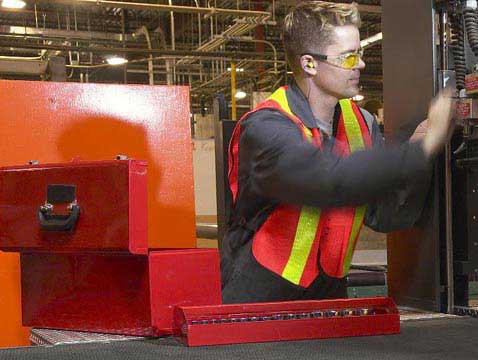 Service and Support
Professional installation and configuration of equipment
Successful packaging involves more than having the right equipment. The entire packaging process, from equipment specification, selection and installation to supplies specification, administration and ordering, requires an engineered configuration to achieve efficiency and cost-effectiveness.
GF Packaging installs 90% of the equipment we sell. (In the remaining cases we work with the original manufacturer or our customers to complete the installation.)
We have both a trained and knowledgeable sales staff and a highly skilled service group. Together they can:
Recommend the best machine configuration for the job
Suggest changes and improvements to the type of equipment you may be considering
Recommend installation requirements and alternatives
Assist in site preparation and planning
Assist in cost estimates of site preparation
GF Packaging will help you find the right equipment. As well, our trained professionals will analyze your needs, determine the right equipment and applications and determine how best it should be configured.